The Czinger 21

The 21C chassis pioneers a new design approach and manufacturing technology for the automotive industry. Using supercomputing and AI inside of an in-house architected software platform the chassis structure is generatively designed. Every component of the 21C's structure is pareto optimized for its precise function, not a single gram of material goes to waste. Once the digital design is released it is 3D printed on novel additive manufacturing machines where it is materialized in patented alloys. Each printed component is assembled into the final structure using high-accuracy laser guided robotics. The 21C chassis is a lesson in lightweight design, patented performance materials, durability, strength, and safety. It sets a new benchmark for structural performance and engineering efficiency

Power Train

The 21C's in-house designed, hybrid powertrain uses the world's most power dense production internal combustion (IC) engine at its heart. Czinger's mid mounted, proprietary 2.88 liter, flat-plane crank V8 with twin turbos produces 950bhp and revs to 11,000rpm.

The V8 is coupled with an 800V electric drive system. An additional 300hp of electric power comes from the pair of independent front motors, that are housed within the front printed sub-frame structures. Electric energy is stored in the car's 4.4kWh, 430hp, high-performance battery pack, which is charged by harvesting from the IC engine via a crank driven Motor Generator Unit (MGU).

The total combined hybrid system delivers a peak output of 1250hp (932kW) with a 1350hp (1.006MW) option available.

Gear Box

The 21C powertrain features a seven-speed sequential transaxle gearbox with an electro-hydraulically actuated multi-plate clutch
The 21C chassis pioneers a new design approach and manufacturing technology for the automotive industry. Using supercomputing and AI inside of an in-house architected software platform the chassis structure is generatively designed. Every component of the 21C's structure is pareto optimized for its precise function, not a single gram of material goes to waste. Once the digital design is released it is 3D printed on novel additive manufacturing machines where it is materialized in patented alloys. Each printed component is assembled into the final structure using high-accuracy laser guided robotics. The 21C chassis is a lesson in lightweight design, patented performance materials, durability, strength, and safety. It sets a new benchmark for structural performance and engineering efficiency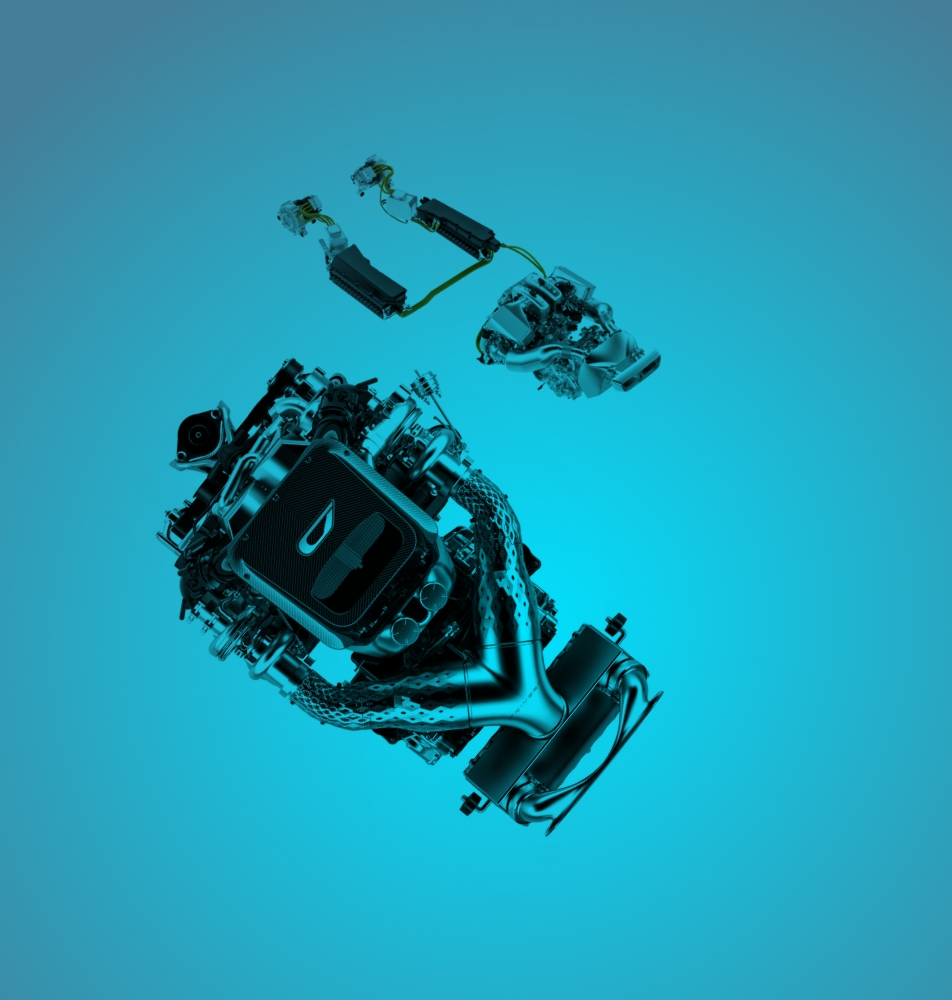 The 21C's in-house designed, hybrid powertrain uses the world's most power dense production internal combustion (IC) engine at its heart. Czinger's mid mounted, proprietary 2.88 liter, flat-plane crank V8 with twin turbos produces 950bhp and revs to 11,000rpm.
The V8 is coupled with an 800V electric drive system. An additional 300hp of electric power comes from the pair of independent front motors, that are housed within the front printed sub-frame structures. Electric energy is stored in the car's 4.4kWh, 430hp, high-performance battery pack, which is charged by harvesting from the IC engine via a crank driven Motor Generator Unit (MGU).
The total combined hybrid system delivers a peak output of 1250hp (932kW) with a 1350hp (1.006MW) option available.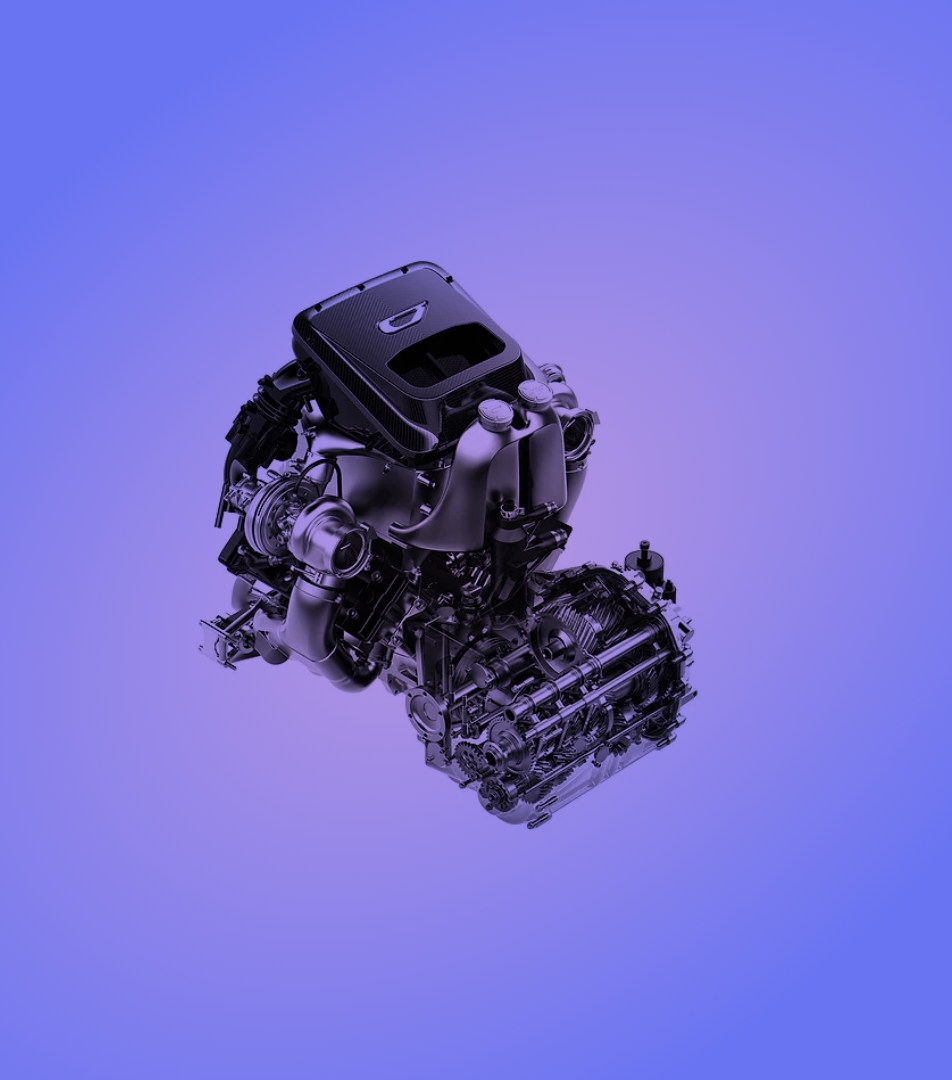 The 21C powertrain features a seven-speed sequential transaxle gearbox with an electro-hydraulically actuated multi-plate clutch
Dominating
Performance
CZINGER 21C sets Best Circuit of the Americas production lap record by six seconds
The record time was run on September 23rd at 9:50 am CT with driver Joel Miller piloting the car. The 2:11:33 lap time was recorded on multiple GPS systems. The previous record had been 2:17:12.
CZINGER 21C Best Circuit of the Americas production lap record by six seconds
On July 21 at 7:43pm PT, the Czinger 21C Hypercar, with driver Joel Miller behind the wheel, set the record in a multi-GPS verified time of 1:25:44. The previous track record was held by the McLaren Senna, with driver Randy Pobst setting a time of 1:27:62.
About
Miller motorcars
Miller Motorcars of Greenwich, Connecticut is dedicated to bringing the finest in new and pre-owned motorcars to their loyal list of clients. Please accept our warmest welcome into the world of Apollo, Aston Martin, Alfa Romeo, Bentley, Bugatti, De Tomaso, Ferrari, Maserati, McLaren, Pagani, Pininfarina and Rolls-Royce. The purchase of a specialty motorcar is just the gateway into an exciting journey in quality motoring and lifestyle experiences.
Our dedicated staff at Miller Motorcars are on call to guide you through the purchasing experience and ensure that your new acquisition gives you nothing but stress-free enjoyment now that your purchase is backed up by our award winning dealership's commitment to the servicing of your new or pre-owned automobile. Customer satisfaction is our number one priority–that's been our unwavering reputation since 1976.
Contact
Czinger
History
Established in 2019 by Founder and CEO Kevin Czinger, Los Angeles based Czinger is an industry-disrupting performance vehicles brand pioneering a new era in the automotive space by fundamentally changing the way cars will be designed and manufactured for generations to come. Built around a core ethos of utilizing revolutionary, proprietary technology to create vehicles equipped with both dominating performance and iconic design, Czinger's first production car, the 21C, represents a radical transformation of the manufacturing sector and the future of Human-AI design within an environmentally sustainable system
Contact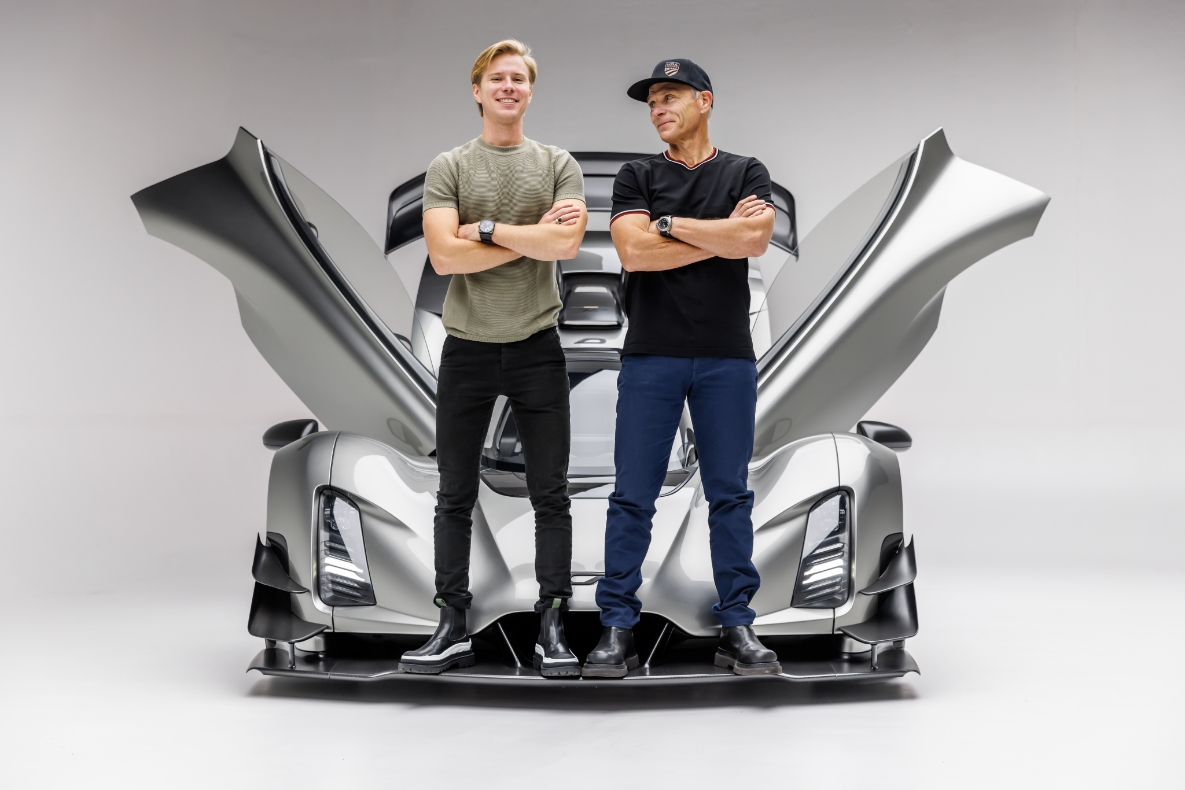 Fill out the above form and a representative from Miller Motorcars will contact you.